Navigating the Landscape: WGA & SAG-AFTRA Hollywood Strikes and What it Means for Independent Productions and Creators
As a hub for creativity, housing sound stages and coworking spaces designed for today's independent artists and thinkers, we've seen the effects of the ongoing Hollywood strikes reach every corner of our industry. From the WGA and SAG-AFTRA strikes to the whispers of a potential VFX artists' strike looming on the horizon, there's no doubt the landscape is shifting, and it's vital to understand how this may impact us all.
This blog will provide an overview of the current WGA and SAG-AFTRA strikes, how to stay up-to-date on industry changes, and ways to avoid conflict while navigating the film and television industry during these uncertain times. By understanding the industry's current landscape, independent filmmakers and content creators can continue to create quality content despite the strikes.
The Strikes: What's Going On?
The WGA (Writers Guild of America) and SAG-AFTRA (Screen Actors Guild – American Federation of Television and Radio Artists) are currently striking against the Alliance of Motion Picture and Television Producers (AMPTP). The AMPTP, which includes powerhouse companies like Amazon/MGM, Apple, Disney/ABC/Fox, NBCUniversal, Netflix, Paramount/CBS, Sony, Warner Bros., and more, have come under scrutiny for issues related to fair pay, working conditions, the use of AI, and residuals.
The Writers Guild of America (WGA) first went on strike on May 2nd, followed by the Screen Actors Guild – American Federation of Television and Radio Artists (SAG-AFTRA) on July 14th. As projects are halted, many VFX artists who rely on post-production work are worried about losing their jobs, with many Marvel VFX artists also looking to unionize and go on strike.
What are the WGA's demands?
The WGA had initially called for increased minimum residual bases, 50% pay upon commencement of a project with the rest being paid out weekly, more writers in the writer's room, minimum guarantees of consecutive work, increased rates, regulation of artificial intelligence, residuals for SVOD (subscription video on demand), and more. 
Full details on WGA demands here:
https://www.wgacontract2023.org/the-campaign/wga-negotiations-status-as-of-5-1-2023
What are the SAG-AFTRA demands?
SAG-AFTRA is seeking improved wages, better working conditions for actors, especially background actors, residuals for SVOD, regulation of artificial intelligence, employers to keep our health and retirement funds sustainable, and much more.
Full details on SAG-AFTRA demands here:
Impact on Productions
While the strikes primarily affect large-scale productions, small and independent productions are also being impacted. Service and performance work being withheld extends beyond actors and writers. It includes voice acting, singing, dancing, puppeteering, and more.
The postponements and disruptions have rippled throughout the industry, impacting everything from box-office releases to television scheduling.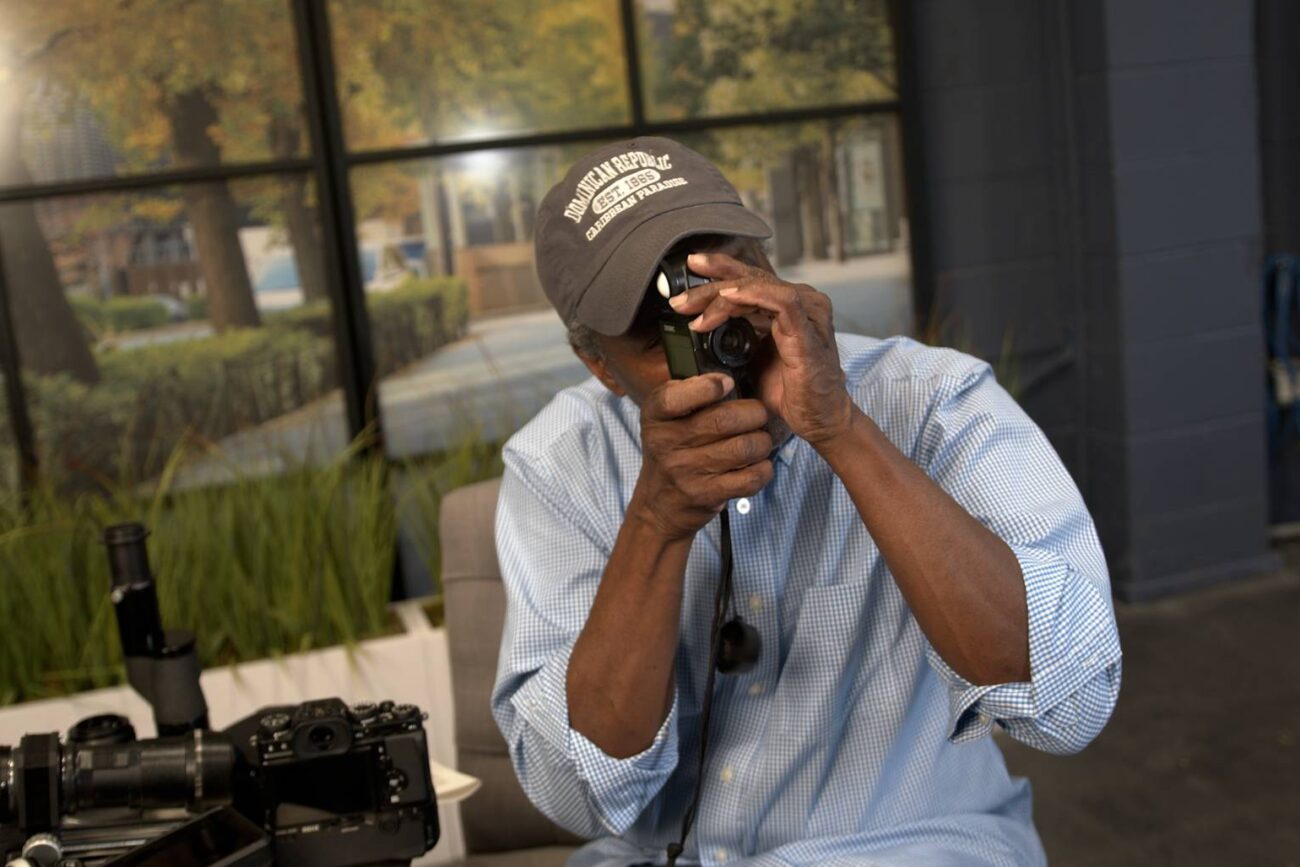 What It Means for Independent Creators
All work and services under the TV/Theatrical Agreements and related contracts are considered struck work. This encompasses contracts such as:
– Ultra Low Budget Project Agreement (UPA)
– Moderate Low Budget Project Agreement (MPA)
– Low Budget Theatrical Agreement (LBA)
– Special New Media Agreements
2. However, some agreements remain unaffected by the strike:
– Short Project Agreement (SPA)
– Micro Budget Agreement (Micro)
– Student Film Agreement (Student)
– Independent New Media Agreement (Deferrable)
3. A producer may qualify for an "Interim Agreement" and continue to work during the strike for independently produced content that falls within the scope of the above-mentioned contracts.
Contact the union for consideration of an "Interim Agreement".

Continuing to work without compliance with union agreements is not recommended and may bar you from becoming a member in the future.
4. Foreign productions are also included in the strike if they have signed to the full Codified Basic Agreement and Television Agreement.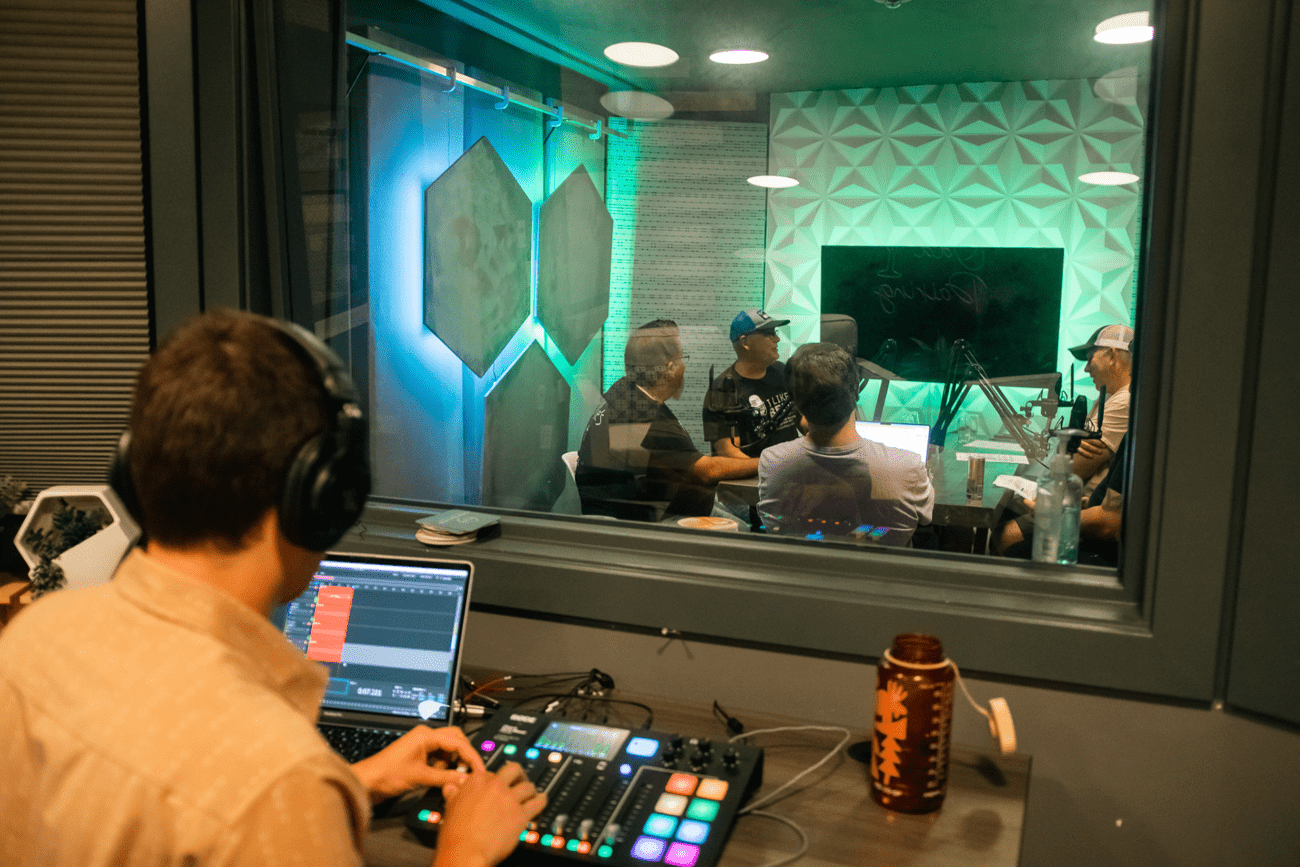 What It Means for Podcasters 
Yes, podcasters can continue to work during the strike, but some key rules must be observed.
• Podcast hosts and guests are not permitted to promote struck work, including past and upcoming content under the struck agreements. 
• Hosts must honor their existing contracts; if self-produced, they must avoid promoting struck work. Those who are under a pre-existing contract should aim to show solidarity with the strike by refraining from promoting struck material if possible. 
• Those hosting rewatch or companion podcasts related to struck work must be mindful of their content, as they are considered promotional.
• SAG-AFTRA members must not accept new contracts promoting struck work during the strike, while non-members are encouraged to express solidarity by limiting discussion of struck work. 
What It Means for Influencers
The current TV/Theatrical/Streaming strike has led to questions among influencers about what is permissible during this time. Here's a summary of key points to consider: 
Brand Partnerships.

Influencers can still pursue commercial work and brand deals covered by the SAG-AFTRA Influencer Agreement. If under contract to promote struck companies, influencers must fulfill those obligations, but they should not accept any new work promoting struck content or companies.
Social Media Posts:

Whether paid or organic, influencers should avoid posting about struck work on social media platforms, including promoting content as a fan.
Conventions and Events:

Participation in conventions like Comic-Con to promote struck companies is not allowed. Influencers may attend such events only if they're wholly independent of characters from struck work or sponsorship by struck companies.
Non-Union Influencers: Non-members performing services for struck companies during the strike may face repercussions if they seek future membership in SAG-AFTRA. Union and non-union influencers alike are encouraged to support the strike using hashtags like #SAGAFTRAstrike and #SAGAFTRAstrong, and by joining the picket line.
The Future of AI in Hollywood A Conversation With Jeff Deverett
A major contributing factor to the strikes are AI and how it poses a risk to many jobs in the industry. While the AI tools that are available right now are relatively new, their ability to advance and grow is astounding.
Many writers and actors are nervous that one day, these tools will take away their jobs. Jim Ellis sits down once again with film expert Jeff Deverett on the Industry Insights podcast to discuss the impact of AI in film.
With an impressive portfolio of 7 feature films, three of which have been showcased on Netflix, Jeff not only has his fingers on the pulse of the film industry but is also sculpting the future of filmmaking at San Diego State University.
Check out the podcast to get an educated insight into the future of the film industry and how Hollywood is adapting to these new and emerging tools.
Moving Forward: 
The WGA met with the AMPTP to continue bargaining and negotiating a deal on August 11, 2023. The WGA is reviewing its counter-proposal and has yet to release an update.
Regarding SAG-AFTRA, Fran Drescher (President) and Duncan Crabtree-Ireland (National Executive Director and Chief Negotiator) told members on Wednesday, August 9th, that "The AMPTP — the organization that bargains on behalf of the studios, networks, and streamers — refused to negotiate with us fairly, and have not contacted us to resume talks."
It is difficult to tell how long these strikes will last. The WGA's previous longest strike in Hollywood lasted 154 days, from March 7 to August 8. The most recent strike occurred in 2007-08, which lasted for 99 days, from November 2007 to February 2008. 
SAG and AFTRA both went on strike in 2000 for 182 days, which led to beneficial deals for both unions and resulted in the merging of both unions into a single entity. 
For those aspiring to enter the industry, now is the time to focus on your craft. Use this time to hone your skills and create a more extensive network within the industry. Find mentors, take classes, attend workshops, and create your projects to showcase your talents.
It's also crucial to stay in the loop with the latest strikes' developments by following relevant news and industry outlets that cover the entertainment scene. 
https://www.wgacontract2023.org/
https://www.sagaftrastrike.org/