Welcome to The Film Hub, a community-based, collaborative workspace in North County, San Diego. Designed meticulously for passionate creatives and professionals, our state-of-the-art facility boasts private offices, dedicated desks, coworking space, private meeting rooms, and specialized amenities, including sound stages, a podcast and photo studio, and stage rentals.
Our unique environment fosters collaboration and networking, empowering you to bring your visions to life surrounded by like-minded individuals. Moreover, businesses and freelancers can leverage our expansive event space for meetings, workshops, or outside productions.  Elevate your craft, collaborate on groundbreaking projects, and say goodbye to uninspiring workspaces. Book a tour today!
three-box
facilities
Audio & Video Soundstages to achieve professional Marketing and video work.
Stage 1   50′ x 42′ white and green cycloroma
Stage 2  50′ x 27′ White cycloroma and live stream stage
Stage 3  65′ x 35′ Standing sets
Photo Studio  28′ x 17′
Podcast studio
Prefab Set rentals and Custom Designs built for your next video project
Flats, windows, doors, flooring & set pieces rentals
Furniture rentals
Kitchen & Dining set
Interview & talk show sets
Doctors Offices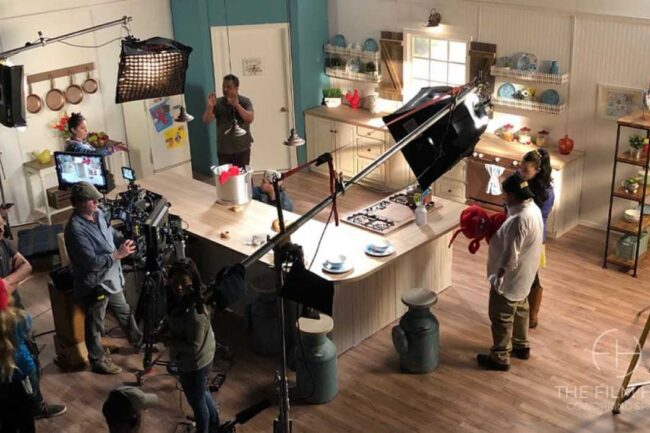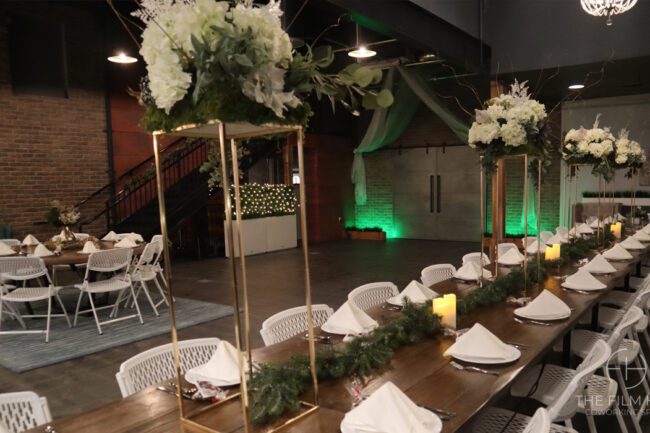 An Event Venue for your next corporate event or party.
Corporate Meetings/Events
Classroom Space
Corporate Training/Hybrid Events
Anniversaries
Wedding Rehearsals
Milestone Birthdays
Bridal/Baby Showers
Schedule a tour at The Film Hub and come see our friendly and inspiring facility where you will create your best work.
find-your-space
My home town of Vista here now has this amazing place where like them in many ways community is created. At the Nammshow its about bringing people together to collaborate to work together from all different cultures around the world and I think what we have now here in Vista with The Film Hub is the same thing, bringing creators together, bringing people together to collaborate and work together to create wonderful outcomes like we just did with our NAMM Board meeting in the studio today.
A new kind of workspace to inspire your creativity, productivity, and business
For more information or to drop us a message fill out the form.
join-community