Why Intracompany Mixers are Crucial for Your Business: Amplifying Success by Choosing the Perfect Event Space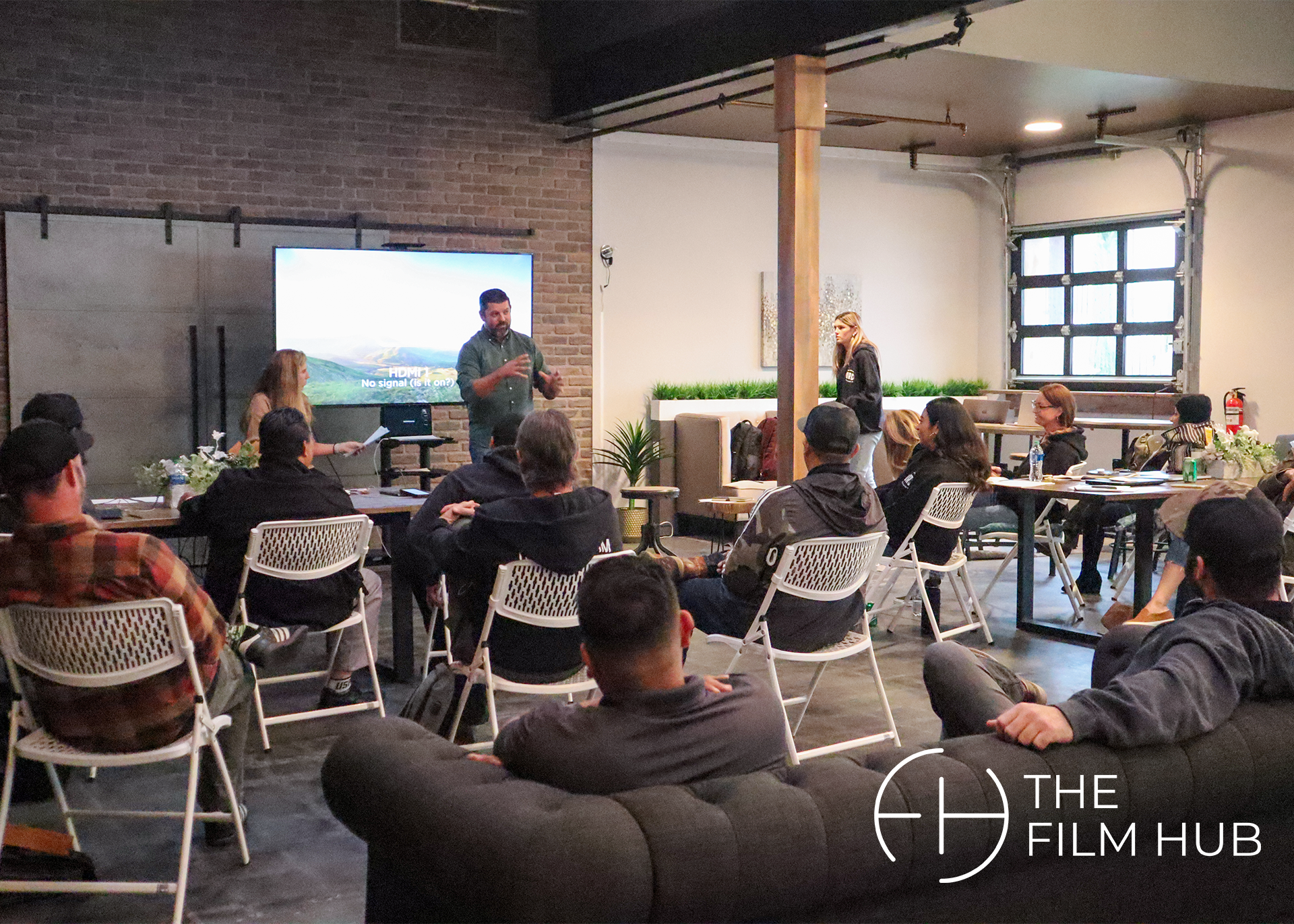 Intracompany mixers and team-building activities are important for growth and success within a business. They provide opportunities for problem-solving and collaboration when done right. When execution is poor, these events can lead to unproductive and lackluster results. 
Remember, your employees are your competitive edge. Hosting a mixer is an opportunity to boost morale, build camaraderie among team members, and open up the room for creativity and new ideas. It's not just a luxury – it's a strategic necessity. These events go beyond mere socializing. They're pivotal for fostering employee engagement, fortifying team bonds, and instilling a shared vision through open dialogue and communication. 
Consequently, The venue for these mixers is as crucial as the event itself, demanding meticulous planning and consideration.
If you're an event planner, HR manager, or decision-maker tasked with organizing these corporate gatherings, this blog post is designed for you. We'll delve deep into the significance of corporate mixers for your company's expansion, offering insights on leveraging these events to their maximum potential.
Unleashing Team Synergy and Bonding
A unified team that works together in synergy is at the heart of any successful business. Team synergy is a result of employees who find common ground with one another, discovering mutual interests and building relationships that result in greater cohesion,
What is team synergy?
According to Asana, team synergy is the idea that the whole is greater than the sum of its parts and applies it to teamwork. This positive synergy enables team members to be their whole selves at work—with their unique life experiences, perspectives, talents, and communication styles.
By building these synergies, team members can feel free to collaborate openly with each other, working in an environment of trust and respect without fear of repercussion or judgment. Team synergy allows the group to achieve more in less time and be better equipped to achieve their goals as a unified whole.
Why do business mixers matter?
Empowering employee engagement through a mixer helps to immerse them in the company culture. This sense of belonging can transform employees into brand ambassadors and innovators, driving company growth.
Business mixers, be it informal happy hours or meticulously planned offsite retreats, are prime avenues for your employees to bond. However, the impact of a mixer is greatly affected by the venue you decide upon.
When considering a venue, seek out locations with event space that can accommodate the size of your team. Are you a small business with only ten employees or a larger one with 50 or 100? Different venues offer different size capacities. Furthermore, the atmosphere should be comfortable yet professional.
As such, The Film Hub is an excellent choice for your corporate mixer event space needs. It offers dynamic spaces to suit both small and large groups of employees in a modern, business-friendly environment. Our event space has comfortable furnishings, a kitchen area, friendly service staff, and enough space and meeting rooms to encourage break-out groups.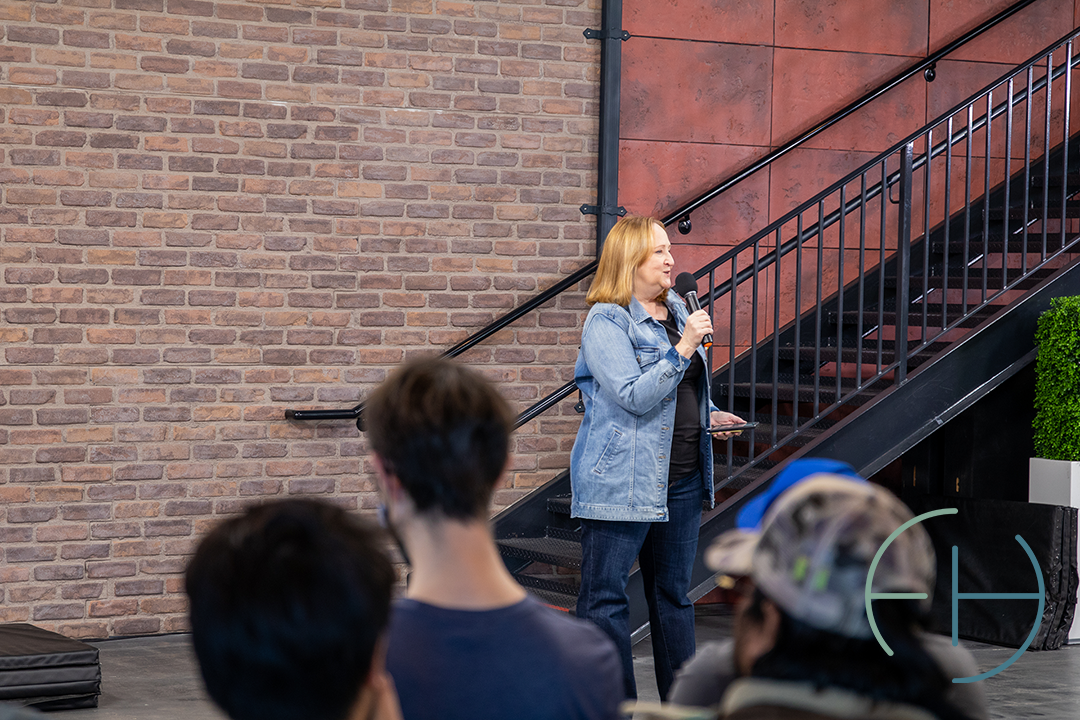 Fueling Intracompany Exchange
For larger teams, employees are often siloed in their own departments, missing out on opportunities to talk and engage with their peers. While not all positions within a company work directly with one another, they all serve the same purpose – to create value for the company.
Business mixers can dismantle these walls, allowing for fruitful exchanges between departments and encouraging fresh ideas and innovative solutions. Sometimes employees are too close to their problems at hand, and having others removed from the process can provide a different perspective. This is known as perspective-taking.
Not only does this crucial skill provide us with additional information about complex situations, it also activates brain regions linked with creativity and innovation.
For example, a Marketer can learn about the intricate operations of a Software Engineer and limitations or bottlenecks they may not have realized. These connections can spark problem-solving strategies that weren't given a chance before, like finding new solutions or improved collaboration methods. 
Business mixers also create an atmosphere of openness and trust. When everyone has the opportunity to get to know one another better, it builds an environment where people feel more comfortable about asking questions, voicing their ideas, and working.
Such insights provide invaluable perspectives on how departments work together and function together. 
When searching for event space, look for facilities that promote movement and mingling. Such venues should have furniture and decor that encourages conversation and different areas to facilitate team-building activities and break-out discussions. Outdoor patios and decks are ideal for such mixers, as they are often open and welcoming. 
In addition to the physical space of the mixer, it is essential to plan exciting activities that will engage attendees. Icebreakers, scavenger hunts, trivia contests, or game shows can all be exciting additions to an event design.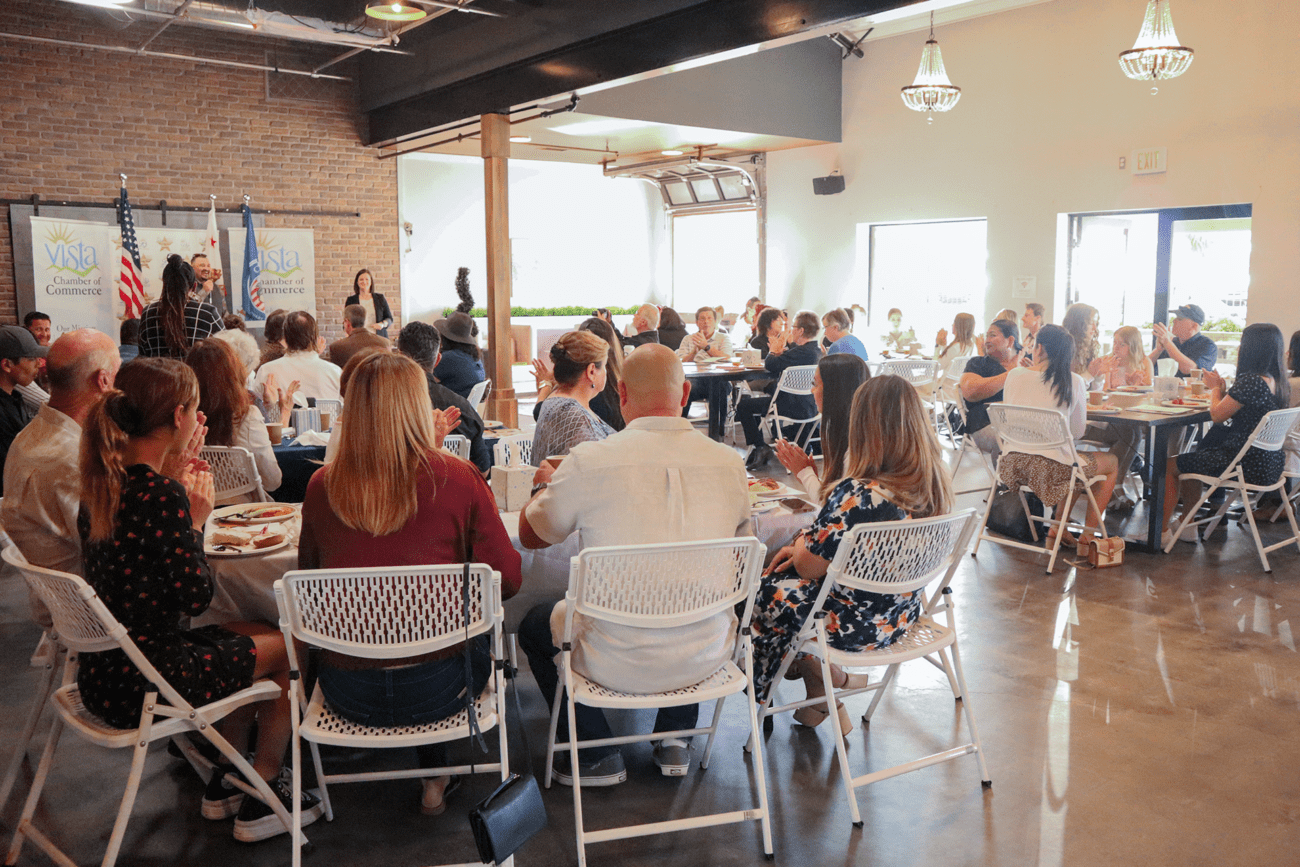 Putting Your Company Culture on the Center Stage
The space in which you host your business mixer is an unspoken statement of your company's values and ethos. A venue that resonates with your company's commitment to excellence, innovation, or community can immensely augment your brand.
Remember, you are not just showcasing your culture but immersing your employees in it. It reinforces your commitment to their well-being and development and shows your willingness to invest in them.
The venue you choose speaks volumes about your company culture. Opt for an event space that reflects your values and the image you want to convey. Whether it's a modern co-working space, a rustic barn, or a hotel, the venue you select should serve to inspire.
The Film Hub, for example, is a sleek and modern venue that offers plenty of options for your corporate mixer event while remaining professional and business-friendly.
Planning your intracompany mixer
Planning for your business mixer can be a daunting task, but with the right venue, you can easily curate an atmosphere that benefits both your employees and business. The Film Hub is an ideal location for your business mixer needs. It offers dynamic spaces to suit both small and large groups of people in a modern, business-friendly environment.
We've created a guide to finding the perfect location for your corporate event to set you down the right path.
Conclusion
Incorporating a business mixer is a formidable strategy for corporate success, but finding the perfect venue is just as important. A thoughtfully selected event space that aligns with your company's culture and objectives can amplify a mixer's benefits manifold. If you want to elevate your business to new heights, don't settle for just any venue. Choose a space in sync with your culture, and watch as it galvanizes your team and business. 
Our event spaces are designed to inspire, connect, and empower. Together we can craft experiences that propel your business forward.
Here's additional information on our event space at The Film Hub to help you with your next mixer.
All spaces include:
• High-speed Wi-Fi for seamless connectivity – great for livestreaming
• Free parking (first-come, first-served) and wheelchair accessibility.
• On-site Facility Manager for efficient coordination and support.
• Complimentary coffee bar
• TV & Podium, including microphone and speaker upon request
• Professional cleaning services
• Flexible floor plans
• Table and chair set up
The Sinatra Suite: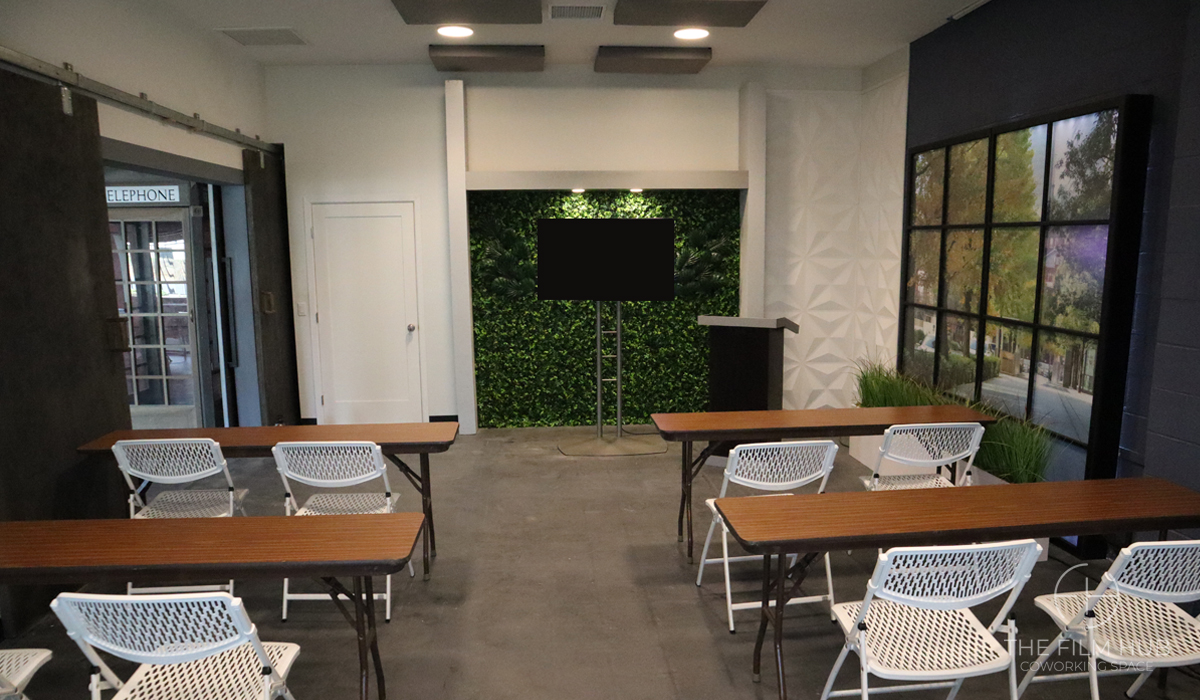 Introducing The Sinatra Suite – a versatile and cost-effective haven designed for intimate gatherings, workshops, and small conferences. 
Space & Capacity: Cozy 476 sq. ft., holding 30 guests standing and 25 seated.
Amenities:
• Optional TV & Podium to enhance presentations.
• Flexible setup with three free options (custom setup available for $35).
• Complimentary photo backdrops to capture memorable moments.
• On-site Facility Manager for seamless event coordination.
Stage 2 Lumiere Studio: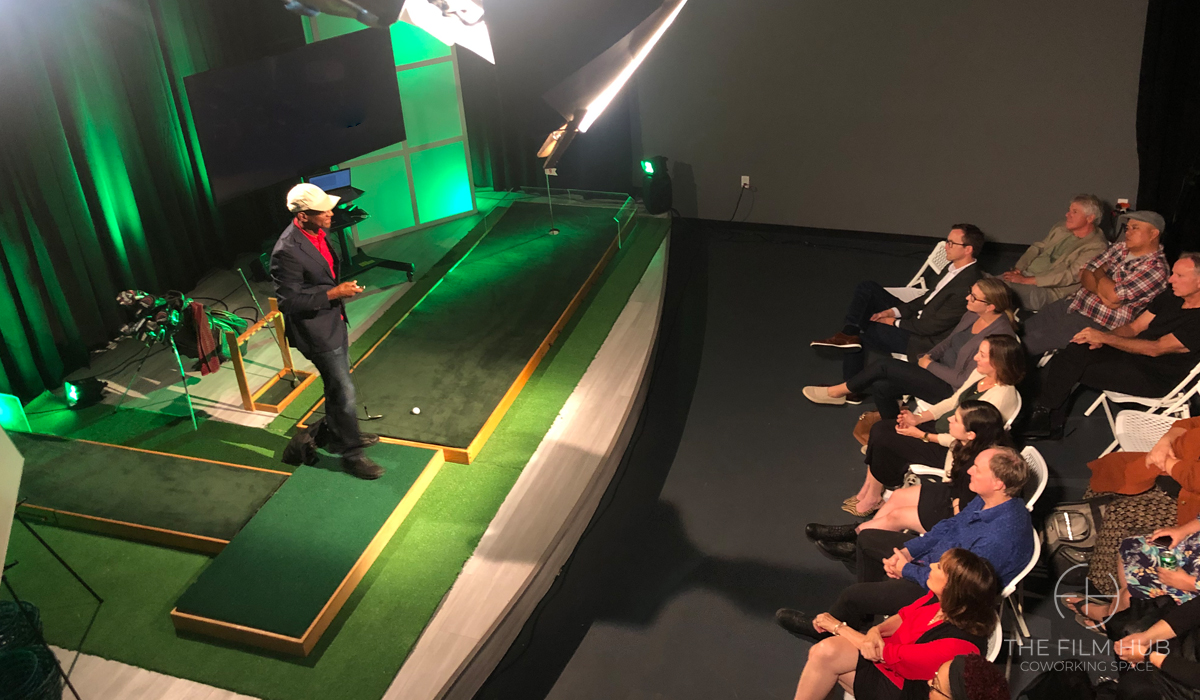 Step into the Lumiere Studio, a versatile soundstage that excels for hosting classes, events, livestreams, performances, and workshops!
Space & Capacity: Generous 1,526 sq. ft., Auditorium seating accommodates 50 guests;  5-hour minimum booking.
Amenities
• Raised curved platform (25″ W x 14'D x 1'H) ideal for more extensive presentations and performances.
• Dedicated Green Room with makeup and hair station for presenters' preparations.
• Customizable setup with tables, chairs, and optional TV & Podium + quiet air conditioning
• Complimentary coffee bar including kitchenette with refrigeration
• Add-on control room for live streams.
Stage 3 Audrey Hepburn Hall: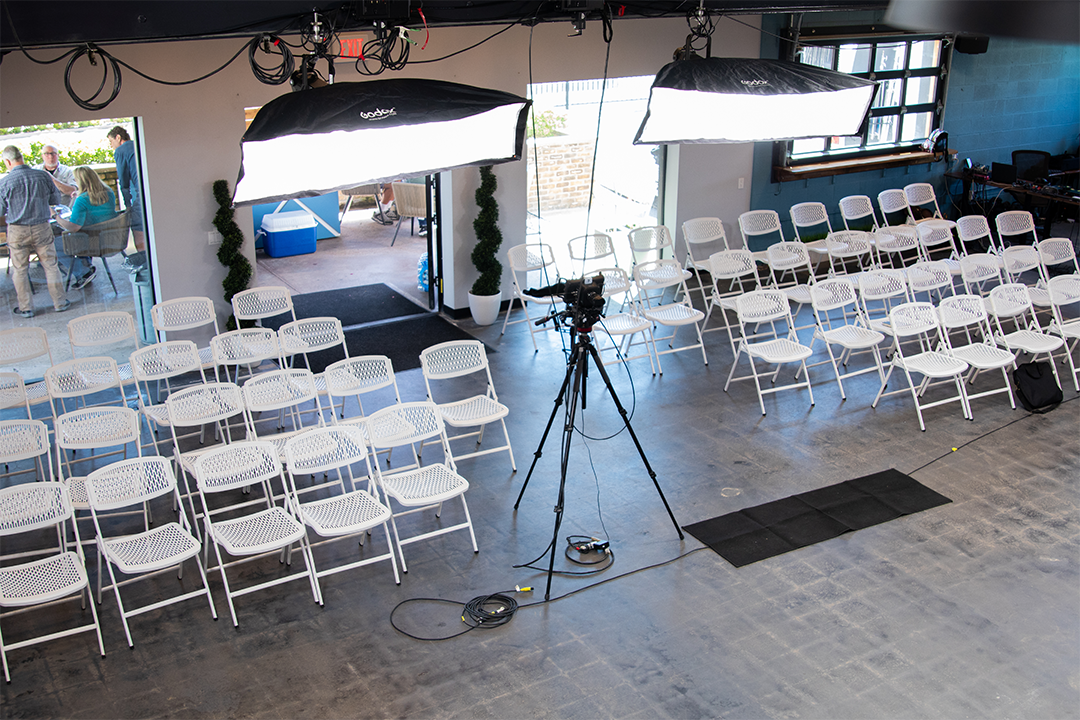 Discover the industrial elegance at Audrey Hepburn Hall – the quintessential setting for Corporate Meetings, Milestone Birthdays, Seminars, and more.
Space & Capacity: Spacious 2,100 sq. ft., hosting up to 100 guests; extendable to 150 with Sinatra Suite.
Amenities: 
• Fully-equipped kitchen and coffee bar for catering flexibility.
• Customizable setup with stylish tables, chairs, and optional TV & Podium
• Air-conditioned interior and Sonos speaker system for audio needs
• Outdoor patio with serving bar and seating area, enhancing the ambiance.